Idk I mean I guess as your boyfriend I don't like feeling like I'm just another person I mean yea we kiss and do the whole naughty thing but I always feel like when we spend time together it's the same as if you were hanging out with anyone else idk I just like to know the time we get together means the same for you that it does for me
Watch
ve1ociraptor: foster-ismyshrink: Shit… oh my god :-(
myladymother: "did it hurt when you fell from heaven" is the most insulting counterproductive pickup line of all time because you know who the only other person to ever fall from heaven was L U C I F E R   T H E   P R I N C E   O F   D A R K N E S S
Watch
ocean-waves-and-mermaids: theblindingsmile: Instant reblog..  Tears actually came out of my eyes. i didnt even need to watch the whole thing, i already reblogged it
Watch
purplebubbie: urbieknowsbest: cawtneey: damn this actually sounds really sick Ok, i know tumblrites are known for saying some SUPERLATIVE shit all the time, but this is the best thing on the internet.  that was the most swaged out shit I have ever heard in my life… this shit needs more notes… niggas… start liking and rebloging NOW!!! p.s. this is my new shit… deal with it…..
we must try not to sink beneath our anguish , but battle on 
I hate you ,that is all 
"I read once that the ancient Egyptians had fifty words for sand & the Eskimos had a hundred words for snow. I wish I had a thousand words for love, but all that comes to mind is the way you move against me while you sleep & there are no words for that."
Ode to the Nice Guys This rant was written for the Wharton Undergraduate Journal This is a tribute to the nice guys. The nice guys that finish last, that never become more than friends, that endure hours of whining and bitching about what assholes guys are, while disproving the very point. This is dedicated to those guys who always provide a shoulder to lean on but restrain themselves to...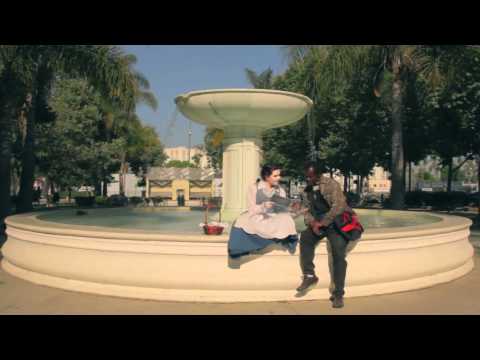 I Am Beloved and She Is Mine: "Ten Things That Ran... →
rasputin: One She tastes like Honey-roasted euphoria Two Nights ago I told her that Reciprocation was strictly optional and Now that I'm here I'm going to go ahead and Apologize to my erection ahead of time because He will be of no use this evening My focus is on…
Shattered
And I've lost who I am , and I cant understand why my heart is so broken ,rejecting your love , without love gone wrong lifeless words carry on . But I know , all I know is that the ends beginning . Who I am from the start ,take me home to my heart. Let me go and I will run , I will not be silenced. All this time spent in vain wasted years wasted games . All is lost , hope remains , and this...
forest gump
The moment you realize that forest gumps mental disability was a metaphor for his love for Jenny it was with him In everything and it defined a whole aspect of his personality and that's what love is its a disability you gain because of someone but it's ok because they have that disability back with you
Death
I want it I plead for it I beg for it I pray for it I sell my soul for it . Death I wish to embrace it but it eludes me
So you want the pain to all go away? End the tears...
pump3d-up-kicks: i didnt write this, i just think you should all read it though. much love, jaslyn.
Alone
That's how I've been feeling lately , I spoke to one of my best friends about it heh P she's someone I know I was suppose to meet lol hung out with her yesterday and had a great time did my forest hump impression and had her dying but then she had to go and I was alone again heh I know I have friends that would be there for me of I needed them but I've never been one to ask...
mamihlapinatapai
Reblog if you'd care if ANYONE killed themselves...
"It wasn't until after I poured the second cup that I realized I was alone."
– Pamela August Russel (via our-rights-our-wrongs)
Sitting in the front row wanna be first in line sitting by your window giving you all my time , I could be your hero if you could only let go but his love is still in you like a broken arrow
Gonna crawl into dark corner and die or perhaps systematically murder a group of mostly innocent people